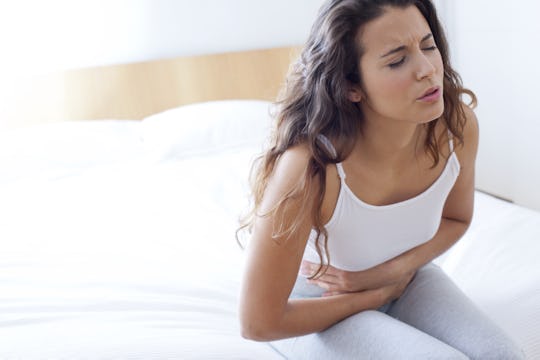 Shutterstock/Science Photo Library
11 Period Red Flags That Warrant A Call To Your OB
You may think you've got your period down pat. You know the warning signs, symptoms, and the usual ins-and-outs of it. You are familiar with the way that your body naturally functions. What you may not be familiar with is a new flare-up and the looming results of certain medical conditions. It turns out, there are also some period red flags you shouldn't hesitate to call your OB-GYN about. Because it's always better to be safe than sorry with period red flags.
In an interview with Self, medical director for Reproductive Health for the Los Angeles Public Health Department Dr. Diana Ramos said that, in addition to being embarrassed, women often don't realize that their periods are unusual. She added that it's normal to experience symptoms like bloating, but it's not normal for your period to prevent you from living your everyday life.
It's helpful to check in with trusted friends and family to explain your period symptoms and get an idea of what may and may not be "normal." But, ultimately, any cause for concern should be addresses by a medical professional.
Whether you're currently menstruating or not, here are some period red flags warrant a call to your OB-GYN about.