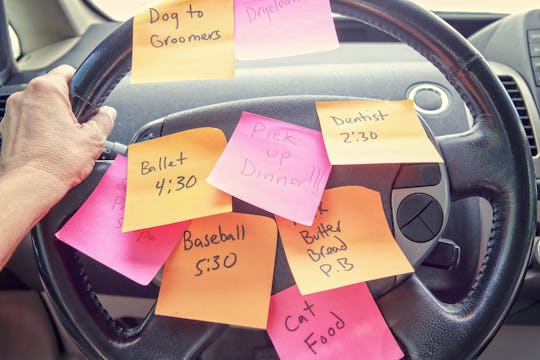 Suzanne Tucker/Shutterstock
11 Reasons I Refuse To Plan My Life Around My Kids' Schedules
My kids are 4 and 7 and, I'm not going to lie to you, we're in a good place now. Everyone in the family has some level of self-sufficiency. We get along very well. We can communicate our wants and needs and love to one another clearly and effectively. Sure, we have our "bad days," but for the most part things are solid. But as my kids become more autonomous individuals, they have more autonomous interests: baseball, ballet, friends, that sort of thing. And it's great! I'm encouraging their interests! But I'm wary, too. Because I refuse to plan my life around my kids' schedules. I've made that mistake before, and I just don't want to go back to that way of life.
When they were babies, and even toddlers to a certain degree, everything was on their schedule. We couldn't go places because it just wasn't worth it to mess with their naps. I couldn't be away too long because they'd have to eat (and my boobs would be painfully engorged). Babies are needy AF, you guys. And, hey, we know that when we signed up for the whole parenting gig. It's cool. I don't begrudge them any of that labor intensive attention. And even today, a huge chunk of my life revolves around my children, both physically and certainly emotionally. That's just part for the parenting course.
But now that I've moved to a point where we can all chill a little bit and we're more flexible than I was when I had to feed them and put them to sleep every couple of hours, I don't want to go back to living on a rigid, exhausting schedule, particularly if it's a schedule based on their wants instead of their needs. Like, I'm more than happy to take my kids to practice, games, classes, and playdates a few times a week, because I want them to be a well-rounded and have a life outside of the walls of their home and school. But there's a limit and I'm drawing my line in the sand.
I want to encourage them, but I'm not about to give up every other good thing we've got going in my life (and the life of our family unit) because they couldn't choose between flute lessons and ballet and baseball and soccer and scouts so LOL let's just do all of them. Absolutely not. Here's why: