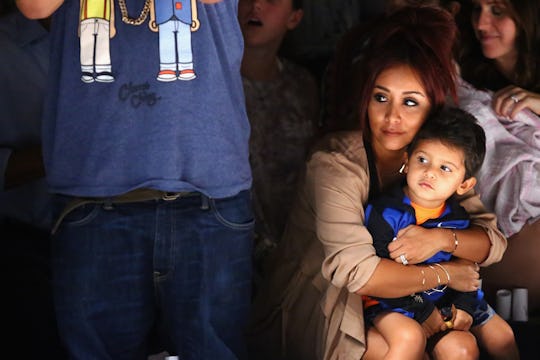 Astrid Stawiarz/Getty Images Entertainment/Getty Images
13 Parenting Tips From An Italian-American Mom That Every Mom Should Know
When friends first meet my family, a few things happen within five minutes: my loudness instantly makes perfect sense, the friend is given something to eat, and my family brings up the fact that we're Italian at least three times. Being Italian is a big thing among a lot of Italian-Americans, and our culture and heritage are a source of comfort and strength. This is particularly true when we have kids, because we need to pass on our way of life. So I've put together some tips from an Italian-American mom that I think every mom should know and follow. Why? Guys, because there are some things we just know, OK?
Growing up in a family that strongly identified as Italian-American was fantastic and weird. We were, in most ways, a typical American family, but somehow different. The families on TV didn't necessarily ring completely true to our experiences or lives, but there were nevertheless lots of Italians represented in pop culture (mostly as mobsters, but we're OK with that as a group) so I felt both seen and represented, but simultaneously unique.
I'll also assert here and now that, as far as ethnic groups in America go, we really lucked out. In recent years we've been allowed to maintain elements of our culture without that same culture being held as a liability against us, or as an impediment to our integration into mainstream American culture. I don't know too many people who strongly identify with their ethnic background who can say the same.
My husband, the father of my children, is not Italian, and so it falls on me alone, their Italian-American mother, to ensure that my kids grow up knowing just how fantastic their Mediterranean heritage is. Yes, that means talking about being Italian-American frequently and passing down my parenting wisdom to the rest of you all, including the following: