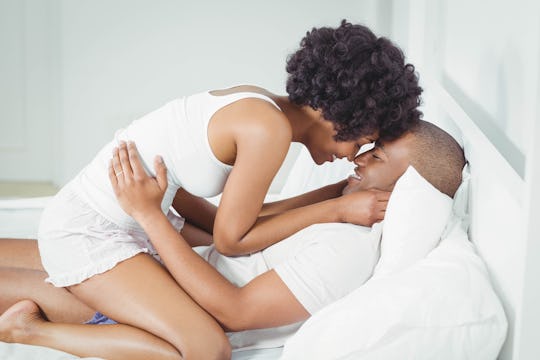 WavebreakMediaMicro/Fotolia
11 Reasons Not To Be Embarrassed About Loving Foreplay
Foreplay has always been touted as a major part of sex, but not everyone's on board. Sure, there are women who complain that their partners don't even think about foreplay, but there are also those who think foreplay is a waste of time and that if you want to get it on with your partner, you should just do it. Aren't quickies supposed to be sexy? Well, sure. But there are plenty of reasons not to be embarrassed about loving foreplay, too.
Personally, I think foreplay is the best part of sex. Intercourse is all well and good, but there's something to be said about the anticipation foreplay brings I always feel a little lackluster about sex when it just becomes a "get naked and do it" kind of performance. I prefer a lot of kissing, touching, talking, and slowly building up to the moment. And I know I'm not alone. A study found that the more buildup or foreplay, the more likely you are to have a powerful, longer orgasm. In the words of Jesse Pinkman, "Yeah, science!"
It seems like a no-brainer, but with other articles finding that some women say foreplay is overrated and does nothing for their orgasms, it's easy to see why people are willing to give up the fun beforehand and get straight to sex. But there's nothing wrong with loving foreplay, and here are 11 reasons why you shouldn't be embarrassed in the slightest.