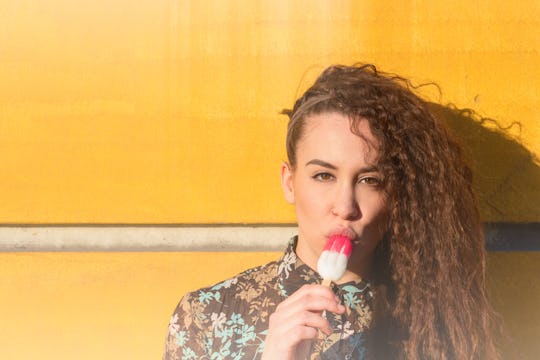 astrosystem/Fotolia
11 Reasons Not To Be Embarrassed If You Don't Like Blow Jobs
Sex isn't a requirement in any relationship, but certain aspects can feel like one. Like blow jobs, am I right? Pick up any magazine, and it's full of all the tricks to giving out of this world blow jobs, and it seems to be commonplace for women to give men oral sex more than they receive it. Obviously this shouldn't be the norm, especially if you don't like giving blow jobs. Don't let the haters get you down, there are plenty of reasons not to be embarrassed if you don't like blow jobs.
I mean, let's face it. If you're a sex positive woman, you shouldn't be embarrassed about disliking any sexual act. But a blow job is on its own level. To me, there are few things more intimate than putting someone else's penis in your mouth. Penises aren't necessarily gross or unsightly, it's just that pleasing someone's genitals using nothing but your mouth is a pretty close thing to do, right? So while I feel like you have every right to dislike every sexual act there is, I can definitely understand why some women hate blow jobs. And, I understand why you might feel embarrassed about that. The world of sex-talk has put a lot of emphasis on blow jobs ― making sure you're doing it right, giving you tips to make it better, and making you feel guilty if you don't do it.
Blow jobs have been used as bargaining tools, as apologies, and as promises, but you know what? If you don't like them, you don't like them. And I don't blame you one bit, especially with these 11 reasons not to be embarrassed about not liking blow jobs.