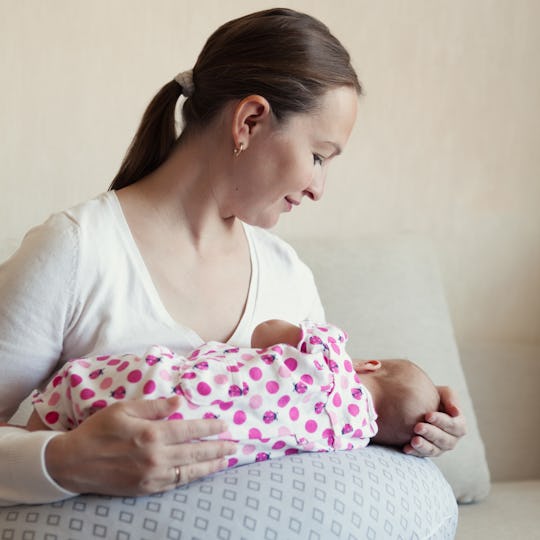 rimmdreamFotolia
11 Reasons You Shouldn't Worry About Weight Loss & Breastfeeding
There are a lot of things to worry about when you're breastfeeding: Are you going to pump? Do you want to build up a freezer stash? Is your baby's latch OK? Can you massage away that clogged duct? But the very last thing you should be worrying about is going on a diet. There are so many reasons you shouldn't worry about weight loss and breastfeeding and all of them will remind you of what's really important.
Postpartum weight loss is a huge topic of conversation, but it can be incredibly pressuring to new moms. The idea that you have to fit back into your pre-pregnancy jeans soon after giving birth sounds crazy, right? But with society's obsession over postpartum bodies and the desire of moms all over to shed the baby weight, it's easy to get caught up in the idea that you should lose weight while breastfeeding. Not to mention, everyone claims that breastfeeding is some type of miracle, causing moms to shed weight like it's nothing. Ever found yourself furious when a celebrity attributes all of their weight loss and toning to breastfeeding? Yeah, me too.
But hey, remember what's important here — you're a mama. Not only does your child look to you for self-confidence and body image, but you're also busy. There are at least 11 reasons why you shouldn't worry about weight loss and breastfeeding, but the most important one is that you're amazing just like you are. Keep that in mind on the tough days and then get some rest. That always seems to help.