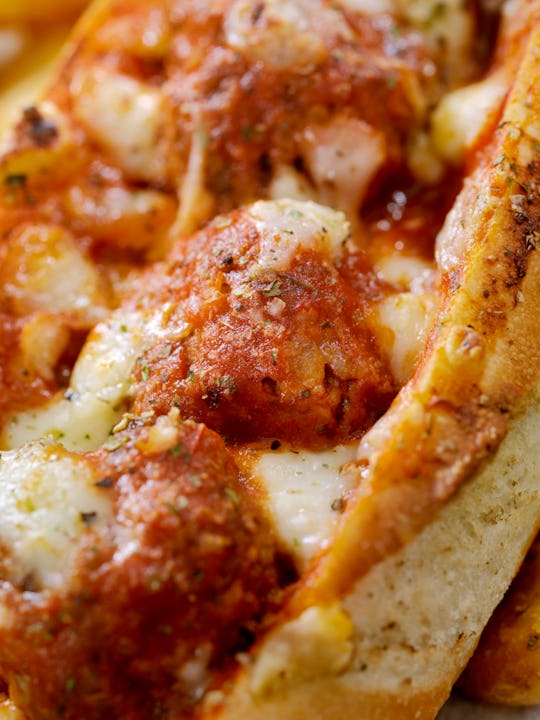 LauriPatterson/E+/Getty Images
Here's What To Do With All Those Frozen Meatballs Stashed Behind The Ice Cream
What weeknight dinner staples do you keep in the kitchen? Most families usually have some pasta in the pantry, ground beef in the freezer, and so on. But if you love easy, hearty meals, these recipes to make with frozen meatballs will help you get dinner on the table and clear out the recesses of your freezer.
When you think of meatballs, you probably envision them on top of a heap of steamy pasta and marinara sauce, which isn't a bad vision at all, but it's not the only way to enjoy them. Not only are they delicious in sandwiches, soups, and healthy grain and veggie bowls, but they can make excellent appetizers and pair with just about any flavor profile you want them to. They're also delicious at dinner, and they reheat well in leftover lunches, so they're a meal prepper's best friend.
Whether you make a homemade batch and freeze them for later or buy your favorite brand at the store, frozen meatballs can really come in clutch when you're out of ideas for dinner. When you're searching for recipes, don't be afraid to browse the ones that call for homemade meatballs, too. You can always brown your frozen ones in the skillet, season as needed to complement the dish you're making, and toss them in. No one will ever know the difference.