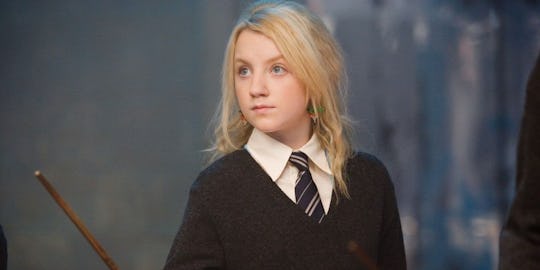 11 Signs You're A Ravenclaw, Which You Were Obviously Smart Enough To Know Already
Relative to Gryffindor, Slytherin, or even Hufflepuff, not much is known about Ravenclaw, the Hogwarts house known for producing some of the brightest, quirkiest, and most innovative wizards and witches the world has ever known. As I read every Harry Potter book, I was hoping to get more information about Ravenclaw and the people who are in it and maybe even a list of helpful signs you're a Ravenclaw, because from what little I could gather, it seemed like it was obviously the best house. Then Harry started dating Cho Chang, seeker for the Ravenclaw Quidditch team and it was like, "Yes! We're going to get all the info on Ravenclaw." But no. A couple mentions here, an observation from Hermione there, and aside from a really cool snatch of backstory about Ravenclaw founder Rowena and her daughter Helena in Deathly Hallows — that's it.
But you know what? That's all I need to take out my little blue and bronze pennant and hope, nay, know I will be sorted into Ravenclaw when my time comes. Because deep down, I think we all know where we belong... and if we don't, obviously, we just head on over to Hufflepuff where everyone is really nice to us despite the fact that we might not have any discernible talents or inclinations (no, really, that's kind of their thing). And I know, based on my Muggleworld personality, idiosyncrasies, and motivators that Ravenclaw is the place for me. Here's how you know #RavenclawLife is right for you...