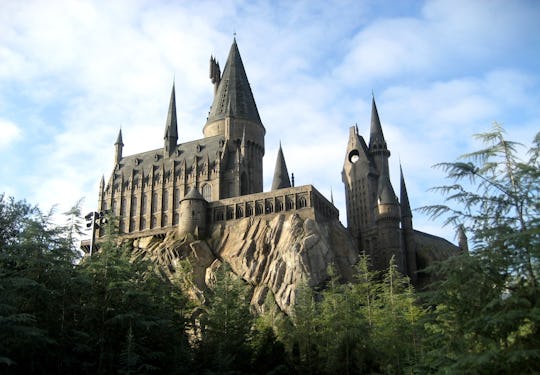 Angela Zhao/Flickr
10 Signs Your Kid Is A Ravenclaw, Because Smart And Stubborn Starts Young
As a Harry Potter fan who has spent an embarrassingly long time thinking about Hogwarts' four houses, I firmly believe that each has much to recommend it. Gryffindor is awesome. I mean, it's set up to be the obvious winner of the series, so you can't help but like Gryffindor, even begrudgingly. Hufflepuff is awesome, though often underestimated and looked down upon, its residents are kind-hearted, hard-working, and natural peace-makers. Slytherin is awesome, despite having a nasty reputation for being evil. (I'm not saying it's not, but I'm saying there's a lot more to it than that.) Truly, there are no bad houses. In her incredible ability to build richly detailed, nuanced worlds, J.K. Rowling has created a social ecosystem that reflects the wondrous shades of gray among individuals and groups that one finds in the real world. No, there are no bad houses... but there is a best house, and that, my friends, is Ravenclaw.
Yes, Ravenclaw. Though it is probably the least spoken-of house in the series, it is the home of many a witty witch and wizard and distinguishes itself as being the most intelligent and creative of all the houses. Oh, and in the spirit of full disclosure, I'm totes a Ravenclaw, so I may be biased. (Did I mention Ravenclaws also tend to be a bit boastful?)
To my great dismay, neither of my two children show all the necessary signs that they will one day be sorted into Ravenclaw once they go to Hogwarts (which, I will say once again, is totally real and I'm absolutely and without a doubt going, even if I'm the oldest student in the history of the school). At least not yet. (There's time!) Don't get me wrong: They're brilliant little weirdos, but I just get the feeling that they're both destined for great things in other houses.
But what about your child? Will they sit at my lunch table in the great hall? (They'll know it's me because I'll be the only 33-year-old first form in the joint.) Let's find out.