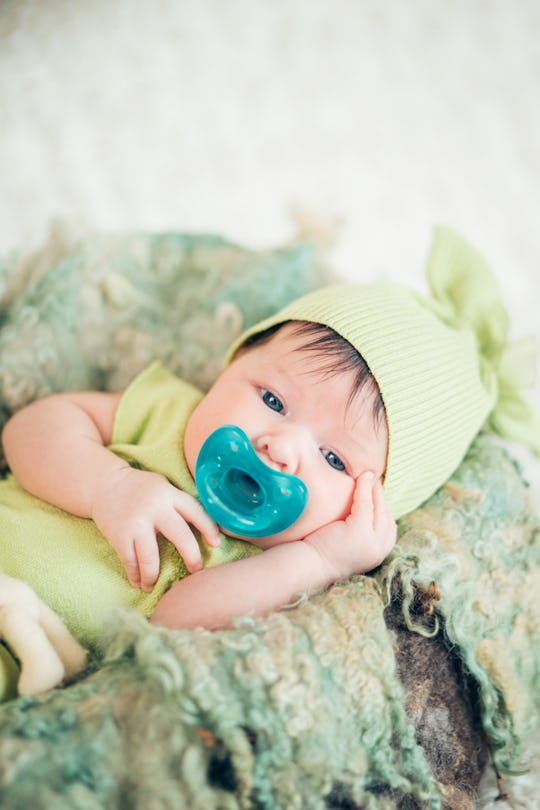 UfaBizPhoto/Shutterstock
11 St. Patrick's Day Birth Announcement Ideas For Your Lucky Wee One
If you're expecting a new baby around the middle of March, you might be tired of hearing, "Are you hoping for a St. Patrick's Day baby?" But no doubt you've secretly been giving that a lot of thought yourself, especially if you or your partner has a proud Irish background. Having a baby born on a holiday can be fun — plus, think of all the St. Patrick's Day birth announcement ideas you'll have to choose from when it's time to share the news with family and friends.
The feast day of Ireland's patron saint has been celebrated on this side of the pond since 1762, when the first St. Patrick's Day parade in America was held, according to the Old Farmer's Almanac. Since then, we've been paying tribute to St. Patrick and to the Emerald Isle by wearing green or shamrock-themed clothes, sharing wishes for luck, eating corned beef, cabbage, Irish soda bread, and shepherd's pie, and, yes, hoisting a pint or two. Even if you can't claim actual Irish heritage, it's still fun to get into the spirit of the day.
Having a baby born on March 17 will certainly ensure that the holiday will forever be special for your family. (I have a St. Patrick's Day-born great-nephew, so you can be sure the date is circled on our calendar.) You can bring a smile to everyone's faces — and get bunches of lucky wishes — by sharing your announcement online or by snail mail with one of these designs.