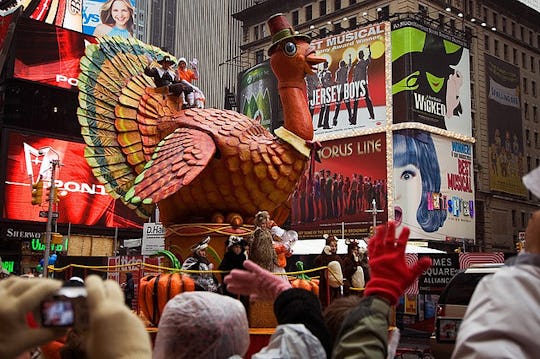 11 Thanksgiving Traditions That Don't Involve Stuffing Your Face With Food (Not That You Shouldn't Do That)
We lovingly call it "turkey day", but Thanksgiving is so much more than a day dedicated to food. The holiday is one of my favorites, and some of my most memorable Thanksgiving traditions don't involve food. You know how some days just feel cozy? That's Thanksgiving to me. I love devouring my favorite dishes, but the idea of family togetherness and giving thanks trumps every piece of pie I consume that day.
Whether you have children or not, nothing beats a great holiday tradition. When I was pregnant, I was already brainstorming the traditions I would continue and start with my daughter. Thanksgiving morning, I nursed her in front of the Macy's Thanksgiving Day Parade, even though she had zero idea of what was going on. But it was one of my favorite memories as a kid, and I wanted to carry it on with her.
I mean, what's a holiday without traditions, right?If you're looking for some fun Thanksgiving traditions that don't involve cooking something with pumpkin, try one of these 11 out. Tweak them to fit you and your family, and marvel at how everyone brings them up year after year.