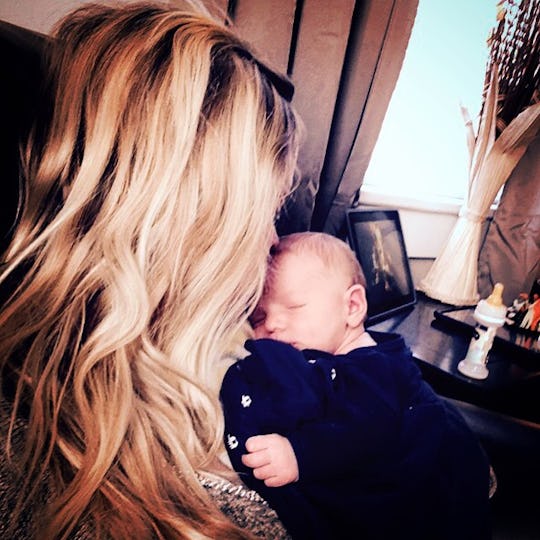 Courtesy of Hannah Westmoreland Murphy
11 Things I Thought I Had To Do Because I Had A Newborn (But Really Didn't)
Preparing to bring my baby home for the first time was a little overwhelming. Between the recommendations of my friends and family, the adorable products lining store aisle after store aisle, and the advertisements on TV, it seemed like I was constantly being weighed down by expectations of what I just had to do and buy for my newborn. While all of the products and recommendations were great, there are definitely things you don't need to do for a newborn. Advice is great and products can be helpful but, honestly, so much of the unsolicited advice and material goods are unnecessary.
What even the most well-intentioned of people don't realize is that, by bombarding a new mom with everything she should do and should buy, and by telling her how she should feel, they're actually placing unnecessary pressure on a woman that's got more than enough on her plate already (i.e. pregnancy, labor, delivery, and postpartum life). We need to be offering women support, rather than instruction, unless instruction is explicitly asked for — in which case, instruct away.
All of the information and advice flying around while I was pregnant for the first time made me nervous. When people told me that I just had to have a wipe warmer or a diaper pail and that I needed to savor every second and breastfeed exclusively and sleep when the baby sleeps, they actually caused me to stress about things that really don't merit a new mother's anxiety. Although I appreciated people sharing their tips to make parenthood easier, I was admittedly resentful that they weren't even giving me a chance to find my own way and allowing me time and space to figure out how I wanted to parent my child.
There are lots of things you can do to prepare for a newborn, but there's definitely some things that are choices rather than requirements, and I found out (in my own time) that the following 12 choices should be left up to a mother's own discretion.