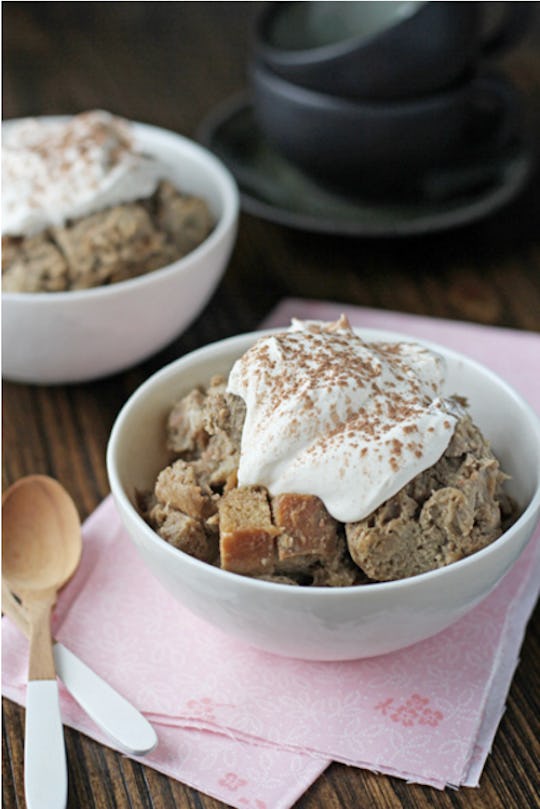 11 Things To Make With Bread & Milk, Since You're Already Stocked Up For The Storm
With Winter Storm Jonas on its way, everyone's rushing to the grocery store for the essentials — milk and bread. Everyone loves to joke that there must be some kind of snow day tradition of eating bread with your milk, but there are some great recipes to make with bread and milk.
Honestly, most of the run on these staples is probably just to keep the kiddos happy. Even if the power's out, you can still whip up a mean peanut butter and jelly sandwich for your kiddo to serve with a cold glass of milk (you can always store that sucker in the snow to keep it from going bad.) But when you stock up on those items right before the blizzard, you quickly realize that you're going to want something to eat other than toast.
Because bread can turn into bread crumbs and milk's a great binding agent, there are plenty of yummy breakfast, lunch, and dinner recipes you can make where those ingredients aren't at the center of a meal. There's even a few snack ideas for when your kids are too busy playing in the snow and ice to sit down for a full meal. To keep everyone's tummies satisfied and full, here are 11 recipes to make using bread and milk. You'll need some other ingredients on hand, too, but at least you'll have meals to use up those four loaves of bread you were sure you'd need for the storm.