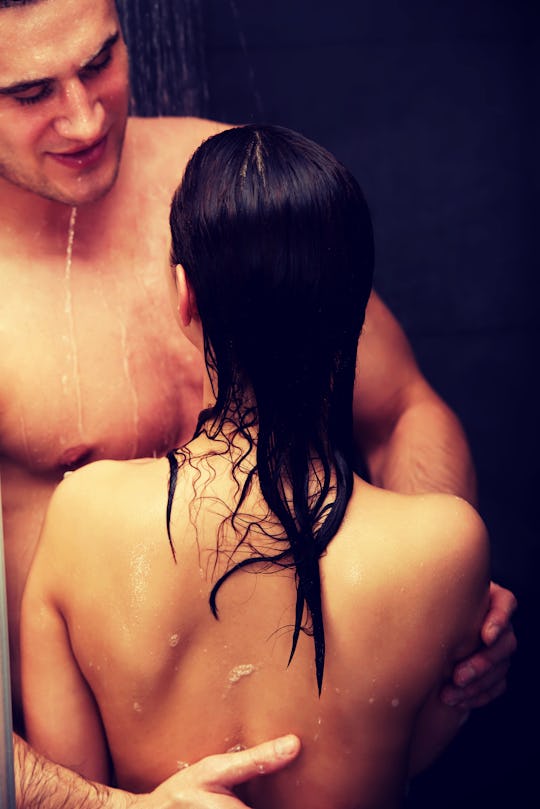 Piotr Marcinski/Fotolia
11 Tips For Effective Shower Sex That'll Keep You From Slipping
Shower sex is more than just hot, it's an effective use of your time in the morning and a better way to connect with your partner than sharing a cup of coffee. OK, and if I'm being honest, it's also incredibly difficult sometimes. But if you know a few tips for effective shower sex, you can make it a part of your daily routine.
Now if you're wanting a super hot, porn-worthy marathon of shower sex where the two of you are only dry for about 10 percent of the day, these are not the tips for you. Likewise, if you're hoping a little sexy shower action will turn into a full blown day of sex, these tips are not for you. These 11 tips are for the couple that likes a little sex mixed into their daily routine, but wants to make it an effective use of their time. And hey — that's sexy.
People love to complain that they never have time for sex, they can never make time for sex, and they're just too damn tired for sex. But what's hotter than your SO pulling back the shower curtain to admire your hot, wet, naked body and feeling so turned on that they just have to join you? Plus, it's no secret that morning sex has tons of benefits, so take advantage of the situation. Use these 11 tips to make your sexy shower romps effective, hot, and something to look forward to in the morning other than coffee.