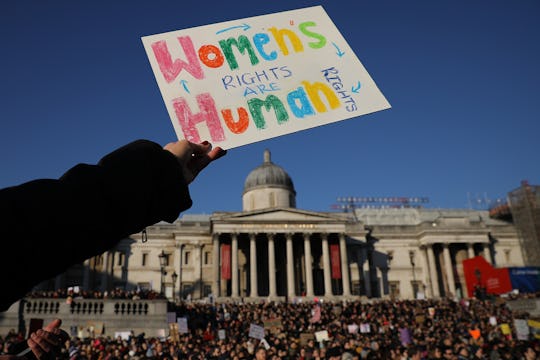 Dan Kitwood/Getty Images News/Getty Images
11 Ways Being Into Band Growing Up Makes You An Awesome Mom
There's no question learning to play music is beneficial to children. Hell, it's beneficial to pretty much anyone at any age. Kids who are in band, however, are the ones who have it best. The jokes that have been circulating for years about band camp (thanks, American Pie) have never really done justice to the epic experience that being in band can be.
Growing up, I was one of the lucky kids who lived in a city that had a thriving music programs in our public schools. In 4th grade, everyone had chosen or been assigned an instrument — either wind or strings — and was given that instrument to use, by the school, for the year. From there, taking band or strings was mandatory for all school kids until grade 9. That's right: All school kids had to take six years of music classes. (I told you I was lucky.)
Now, I may be a bit biased, given my previous career as a singer, but I happen to think that is pretty fantastic and important. And while I've written about how singing in a choir makes you a better person, a better parent, and generally better at life, I'll let you all in on a little secret now: I was actually a Band Girl long before I was a Choir Girl.
I played clarinet in the band between grades 5 and 10, at which point I changed to saxophone (both tenor and baritone) so that I could also play in the stage band. I played saxophone until I graduated high school, and I still miss it, years later. The truth is, you can take the girl out of the band, but you can't take the band out of the girl.
And now that this girl is a mom, I've already realized that you can't take the lessons and skills you gain from being in band out of you...ever. Here's how growing up being a proud band nerd in school makes you infinitely better prepared for being a mom nerd as an adult: