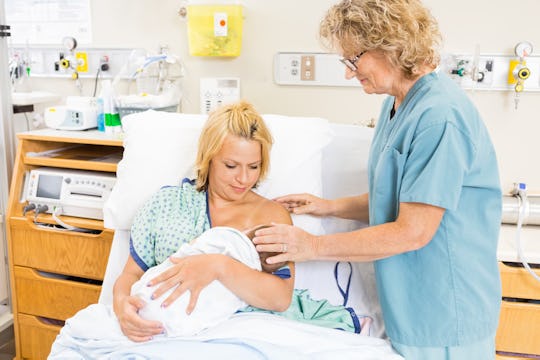 Tyler Olson/Fotolia
11 Weird Things About Breastfeeding That Could Be Signs Of Larger Issues
Breastfeeding is natural and beautiful, yes, but it can also be really weird. I will never forget the first day home with my daughter, hearing her cries while I was in the bathroom, and feeling my breasts start leaking. Super weird, right? Although most of the out-of-this-world things that happen during breastfeeding are normal and not a big deal, there are some weird things about breastfeeding that could be signs of larger issues.
Because even though breastfeeding is one of the most natural things you can do for your baby, it has its fair share of problems. And I don't just mean not producing enough milk. Oversupply happens fairly often and can cause problems while breastfeeding, such as a forceful let-down and breast infections. Not to mention that the actual act of breastfeeding may come with its own list of issues, like a poor latch or a baby that falls asleep on your breast.
Breastfeeding may be super weird, but some of these 11 things that happen could be the sign of a larger issue, like an oversupply or mastitis. In general, there are other signs that can help you realize you're having a problem, but always reach out to a lactation consultant if you think your breastfeeding journey needs some assistance.