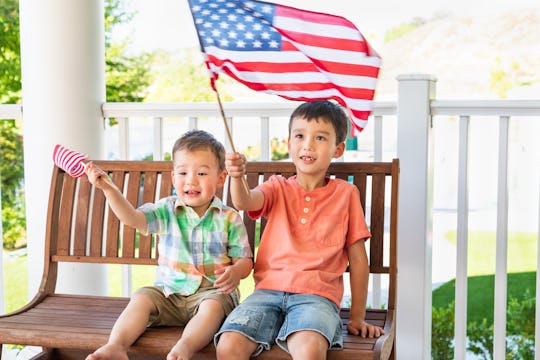 Andy Dean Photography/Shutterstock
12 4th Of July Quotes For Immigrants, Because America Is A Melting Pot
In today's political climate, the word 'immigrant' sparks different feelings for different people. However, no matter your personal stance on immigration today, it is a fact that America exists as a melting pot of people who originated from all over the globe, as well as those indigenous to the country itself. People came (and still come) to America seeking freedom, opportunity, or even just a new way of life. Regardless of your country of origin, if you are celebrating Independence Day this year, these 4th of July quotes for immigrants celebrate freedom and what it means to bring unity to everyone living in America today.
Many of these quotes for immigrants to celebrate Independence Day were first said or written by American presidents. As the former leaders of our nation, they should be the primary authority on what makes America, America. As such, these quotes exemplify the qualities of true patriotism with regard to the hard-fought battles many immigrants face when coming to America.
In addition to presidents, quotes by authors, songwriters, world leaders, and immigrants themselves adorn this list to sew the beautiful "quilt of many colors" that makes up the fabric of America which is celebrated on the 4th of July.