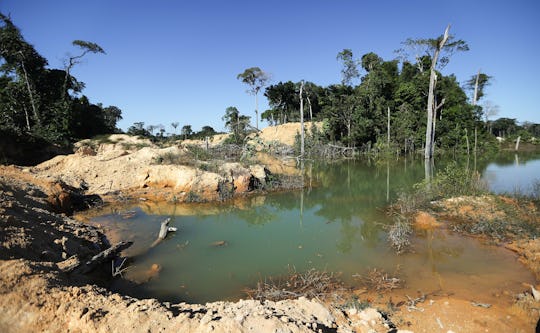 Mario Tama/Getty Images News/Getty Images
12 Earth Day 2018 Memes To Keep Your News Feed Woke
Ain't no party like an Earth Day party, 'cause an Earth Day party don't stop! Except for when everyone forgets it's Earth Day and continues to throw their plastic into the trash instead of the recycling bin and lets the water run incessantly as they brush their teeth. Look, we could all be doing a lot to reduce the size of our carbon footprint and these Earth Day memes prove it. Whether you need a reminder for yourself or want to keep your news feed as fresh and woke (and educational) as possible, there's one here for you.
I know, I know. Your Earth Day will consist of making your own laundry soap, turning your wine bottles into some kind of DIY project even Joanna Gaines would be jealous of, and a few tree planting activities. How on earth (EARTH) would a meme help, right? Well here's the thing. Not everyone is out there celebrating Earth Day like you are. In fact, some of them (me) are scrolling through their Instagram feed, wondering what to do with their Sunday. But maybe, just maybe, they'll catch a glimpse of one of these Earth Day meme and think, "Hey, maybe I should go cut up all of those plastic six-pack rings so the animals don't get caught." Or maybe they'll donate a few bucks to the World Wildlife Federation. Or maybe they'll just double tap the meme and move on with their day.
But hey, somehow, you made a difference. And this Earth Day, whether you have a project lined up or just want to share a meme or two, you can keep the conversation alive.