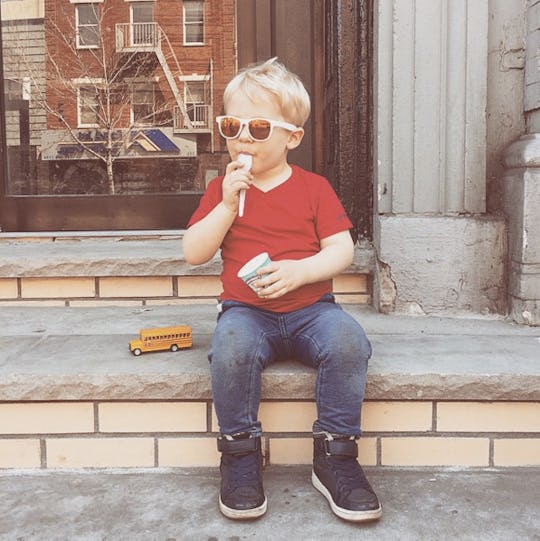 Jessica Blankenship
12 Essential Life Skills Being Raised In New York Is Teaching My Kids
With the last few years bringing such natural disasters as Hurricane Sandy and monumental snowstorms to NYC, my kids are barely flinch at weather hardships. As fourth generation New Yorkers being raised in one of the most diverse cities on the planet, they are learning to be inclusive, tenacious, and street smart. When I was in sixth grade, before a class trip, my teacher informed us to put on our "subway face" — the look that says, "I totally belong here and don't even think about messing with me." I am happily passing down that knowledge to my children.
But it's not all about being tough. Living in New York means being exposed to tons of different cultures, beliefs, and social styles. My kids' environments — in the classroom, on the sidewalk, in their karate class — are never homogenous. We are all different, which only serves to show them how, as human beings, we all need the same things. Everyone deserves love, respect, and patience.
It's a hard city to live in: The noise, lack of green space, and overcrowded schools weigh heavily on my mind, prompting the occasional scroll through the real estate listings for the surrounding suburbs. But our family is here and it's not only helped me by having my parents across the street to help with childcare, the pros outweigh the cons of urban living… for now. And while we're happily here, there are certain life skills my kids have learned from being New Yorkers that I know they'll take with them no matter where we (or they) end up going in the future.