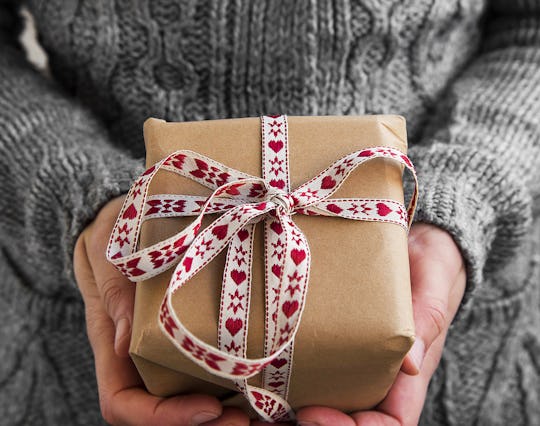 catalina.m/Shutterstock
12 Gifts Teachers Actually Want (Hint: Not A Mug), According To A Teacher
There are certain holiday traditions that go along with parenthood: organizing the family photo for the cards; meeting Santa at the mall; checking out local light displays; making gingerbread houses. The shopping list gets longer, too, and the choices more complicated, especially if you're buying for the significant people in your child's life. And if one of those people happens to be your child's teacher, you might wonder: Exactly what holiday gifts do teachers want? Because they can be surprisingly hard to shop for.
As a teacher myself, I'm always genuinely touched when students (and their parents) give me anything. It's not so much the gift itself as it is the idea of showing appreciation for a job that's harder than it looks, and which doesn't always get the respect it deserves. So I'm happy with any kind of holiday thank-you.
But without meaning to sound ungrateful, there are some teacher gifts that are a little more useful than others. There's only so much room on our shelves for coffee mugs and inspirational signs, and some of us have sensitivity issues that make perfume and food a tricky choice. Other types of presents, on the other hand, are delightful and even unexpectedly handy.
Of course, parents aren't required to give anything at all to their children's teachers (and if your finances don't permit it, we totally understand). And if you're well enough acquainted with an educator to know they adore mugs or chocolate, then go for it. But if you do want to pick up something for your child's teacher and need some inspiration, here are some ideas to get you going.