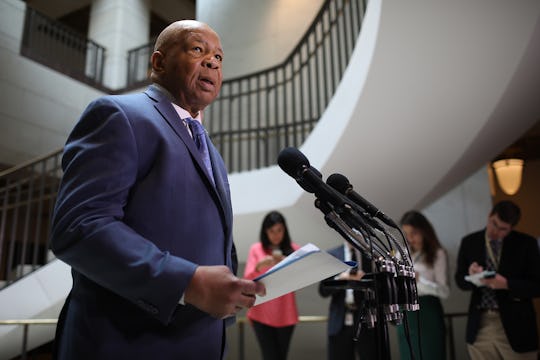 Win McNamee/Getty Images News/Getty Images
12 Inspiring Congressman Cummings Quotes In Memory Of A Trailblazer
No matter which side of politics you find yourself on, the impact Congressman Elijah Cummings made on our country is undeniable, and his unexpected death reminds us just how fleeting life can be. Though this loss is tragic, his legacy will live on through these inspiring quotes from Congressman Cummings that will continue to make a positive impression on U.S. citizens for years to come.
With memorial posts pouring in on social media from Presidents, Senators, members of congress, and even private citizens, people everywhere are immortalizing the work and life of the legendary congressman. His storied career included more than 22 years in congress as the representative for Maryland's 7th congressional district. As a member of congress, he fought for civil rights, women's rights, the rights of low income individuals struggling to get by, survivors of trauma and abuse, and those fighting insurmountable health challenges, often bravely reaching across the aisle in the name of progress.
To say the least, our country is in a state of turmoil, but taking the time to honor the life of an American who dedicated his life to public service by remembering theses inspiring quotes from Congressman Cummings serves as a reminder that we can still work to stand united even in uncertain times.