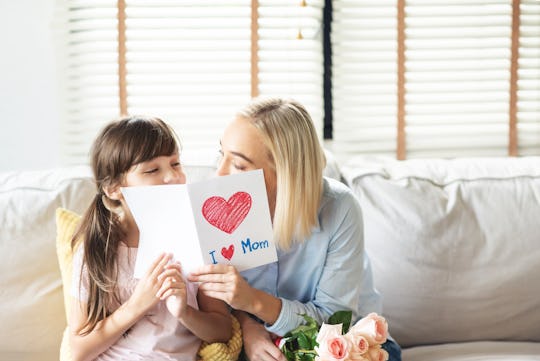 Eggeegg/Shutterstock
12 Mother's Day Poems That'll Make Up For All Those Missed Phone Calls
Mother's Day is just around the corner, and spouses and children everywhere are shopping for gifts and flowers, making restaurant reservations, and booking manicures and spa days to help make the moms in their lives feel appreciated. But what's better than even the fanciest meal or bit of bling is telling your mom personally how much she means to you, and a great way to do that is by giving her a poem about motherhood.
Of the gifts I've gotten from my own children over the years (including the ones that Dad had a hand in), I most cherish the things they've written in their cards. And yes, they've written me poems, one of which compared me to Pippi Longstocking and another to a superhero. Talk about keepsakes.
If you're inspired to write a bit of verse yourself, so much the better. You don't have to be a professional writer, or even good at rhyming (let's face it, after you use "other," you've pretty much used up the best match for "mother"). Free verse is perfectly fine. Or write down the images that come to mind when you think of your mother. But if the creative muse isn't being cooperative, try one of these poems when you write out your card — or use it in a meme and post it on your mom's social media page. However you decide to share your feelings in poetry, your mom will be delighted and maybe even a little choked-up. Because moms.