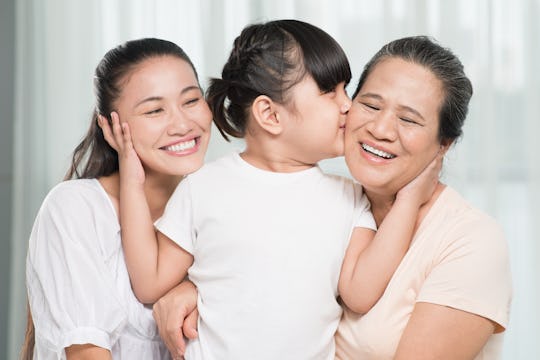 Dragon Images/Shutterstock
Your Mom Is Going To Swoon Over These 12 Instagram Captions For Mother's Day
On Mother's Day, posts honoring moms and the bond they share with their children are always floating around social media. In particular, sentimental Instagram captions for Mother's Day tend to be shared over and over again alongside a picture of moms with their kids. Some are super sappy, while others lean toward the silly end of the spectrum, but they all aim to capture the love and admiration of mothers.
From song lyrics to book quotes, these sentimental Instagram captions for Mother's Day will have your mom swooning over just how charming your post is. I always want to make my mom feel warm and fuzzy when I talk about her online, and if I use one of these captions on Mother's Day, I can almost guarantee that she is going to tear up just a little bit when she sees my post.
Whether you celebrate your mom by hosting a delicious meal, buying her a gift, posting to your social profiles, or all of the above, every mom deserves to feel special on Mother's Day. So pick your favorite selfie with your mama (you know you have like 80) and throw it up on the 'gram with one of these sweet captions that is sure to warm your mom's heart.