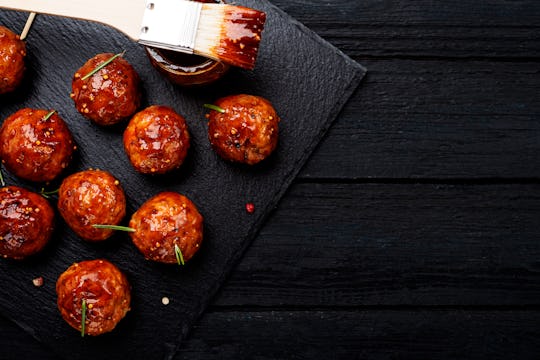 Shutterstock
12 Super Bowl Instant Pot Appetizers That Practically Make Themselves
Ah, the Super Bowl is here again. For football fans, it's the chance to watch the best teams fight for first place. For food fans, it's the chance to eat like a champion. Fortunately, there are plenty of Instant Pot recipes for the Super Bowl that will make preparing your football snack spread a little easier to prepare.
If you watched the Super Bowl without eating your weight in chips, dip, and wings, did you really watch the Super Bowl? Football and food go together like peanut butter and jelly, or your partner and his favorite recliner during the big game. The Bleacher Report's top 10 football foods include all things meaty, cheesy, and delicious, so if you've been sitting on that chili cheese dip recipe waiting for the right occasion, this may be it.
As you gather 'round the big screen to watch the Chiefs and the 49ers duke it out for the top spot, you may be asked to bring a dish along, or even to host. Either way, the saucier, more savory, and easier the dish, the better when it comes to football food. If you're an Instant Pot owner, break that bad boy out to help you get your dish done in no time, and with minimal effort on your part.