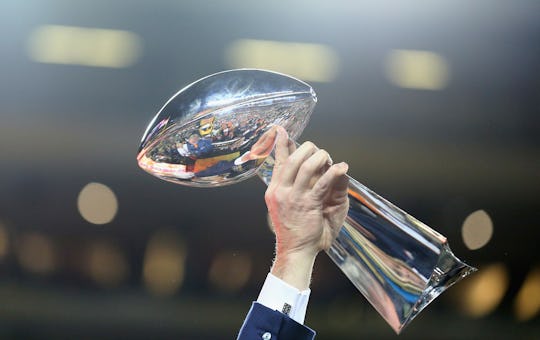 Ronald Martinez/Getty Images Sport/Getty Images
12 Super Bowl Memes For The Non-Football Fans
Not a Super Bowl fan? What do you meme? Even if you aren't affiliated with a team, or even know the rules of the game, there are a number of Super Bowl memes that non-football fans can appreciate.
Memes help to highlight the best and even the worst moments of the event every year. You can thank Super Bowl 49 for the Left Shark meme and Super Bowl 50 for Eli Manning's sad face meme, two memes the internet never knew it needed. So while you maybe feel forced to plop down onto the couch with family and friends to watch the game, at least you can enjoy yourself with funny memes (and tasty food).
The best memes are those that you can relate to, and sports fans and non-sports fans alike will bust their gut laughing at them. Trust me, I didn't even know what teams were lined up to compete in the 2017 Super Bowl or the date of the big game before diving into the treasure trove of memes, and I laughed at them.
Take a look at these Super Bowl memes from current and previous years that everyone, yes even you, can appreciate. Also, don't forget to make sure your Wi-Fi's connected on Feb. 5.