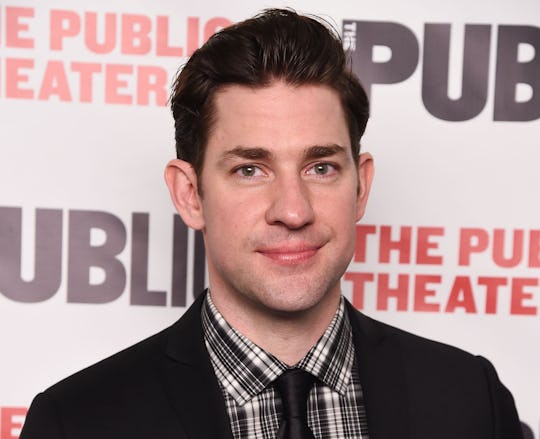 Ilya S. Savenok/Getty Images Entertainment/Getty Images
12 Things Jim From 'The Office' Got Right About Fatherhood, Because #DadGoals
Full disclosure: I am obsessed with The Office. Like, I can recite every single scene of every single episode of every single season and if they ever end up re-booting the series, I will be there to play Pam (or Meredith) no questions asked. My love for the show doubled when I found out I was going to be a mother and, in turn, my partner was going to be a father. There were so many things Jim from The Office got right about fatherhood and when I looked at my own soon-to-be dad of a partner, I could see so many of Jim's choices and decisions and, well, excitement for fatherhood, in the man I was going to be parenting with.
Say what you will about wanting to mirror your own parenting after some fictional characters from a show that has since ended, but I think if you're going to try and parent like anyone, it might as well be Jim and Pam. Jim was an engaged father who didn't see his role as simply the "provider," but was quick to learn how to diaper anything and look up routes to the hospital and find out which daycare was the best for his daughter and help Pam through labor and delivery and even her initial breastfeeding complications. He was the quintessential partner, in that he was there to share the responsibilities that come along with parenting. He didn't care about gender roles or sexist ideologies that have shaped how society views motherhood and fatherhood. He was, well, a pretty damn awesome dad.
Sure, soon-to-be-fathers, you can start reading parenting books and look things up on the internet, or you could just watch The Office and do everything Jim did (sans some of his pranks, though). Here's a great place to start (but, you know, still read the baby books, too).