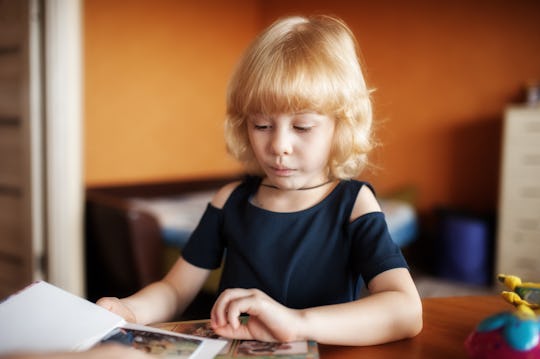 KIRYAKOVA ANNA/Shutterstock
12 Things You Really Have To Include In Your Kid's Kindergarten Memory Book
When summer arrives, parents of kindergartners find themselves stunned to realize that the year they simultaneously anticipated and dreaded is already over. What's more, they're even more astonished at how far their child has come since the day they first began this important school year. To mark this milestone, it's become traditional for teachers (and sometimes parents) to create a kindergarten memory book that will be kept, read and treasured for years to come.
Although students can make memory books at the end of any grade — or all of them, for that matter — creating one for kindergarten is especially significant. For some children, it's their first experience with formal education, so the entire year is an adventure in social skills as well as academic learning. And for all students, kindergarten is a time of tremendous growth. A child may go into the year barely able to write their name, and finish the year proficient at writing short sentences. Most kindergarten graduates can read simple books with common sight words, count to 30 and beyond, add and subtract small quantities, and display a large spoken vocabulary. They're more emotionally mature, too: better able to follow rules, sit quietly, make friends, and resolve conflicts by themselves.
These are just some of the topics that can be incorporated into a kindergarten memory book. Even if your child has already made one in school, you can still make one of your own to record the highlights you think best represent this important year. Then when first grade rolls around, you and your child can look at what they did in kindergarten and predict how much more they have to look forward to in the new school year.