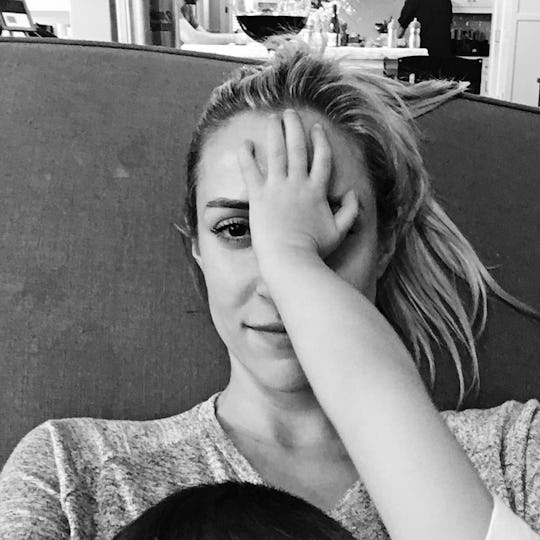 Image via Instagram
12 Weird Things That Happen When You Become A Mom In Your 20s, That Are Totally Normal
You're expected to undergo a boatload of changes when you decide to become a mother. Some of those changes you were definitely warned about and some you, well, definitely weren't. With all the great and wonderful and amazing things that accompany motherhood, come things that are going to frustrate and infuriate you or at least leaving you scratching your head in total disbelief, especially if you're a mother in her 20s. I mean, there are a lot of weird things that happen when you're a mom in your 20s, and no matter how "normal" those weird things inevitably are, navigating your way through them can be an awkward, not to mention eye-opening, experience.
Having a baby in your 20s can change your life for the better, but there's no way to completely prepare yourself for every single inevitable change you'll face. No matter how many baby books or blogs you read ahead of time, you're going to come across a lot of things no one warned you about parenthood. Your priorities are going to change drastically, and things that might have never been on your radar before will now occupy every corner of your mind; things that will make you laugh and cry and cringe all at the same time when thinking about them, because motherhood is great, yes, but it's also stressful and gross sometimes too.
Your 20s are different when you have kids, sure, but they're different in a (mostly) amazing way. That won't necessarily make you feel any less weird when you realize that you're not only in charge of your still-changing life, you're in charge of someone else's life, too. I mean, we're all still growing and learning and evolving (regardless of age) but you're definitely doing all of those things in your 20s. Having a kid accompany your journey can be, you know, weird and awesome and strange and difficult and an overwhelming but glorious experience. At some point, you're (probably) going to feel like a fish out of water, which is why it's important to remember that these 12 weird motherhood experiences, no matter how awkward and strange, are still pretty "normal" (whatever that means).