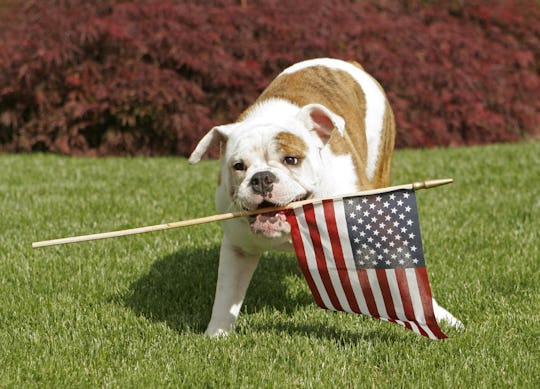 Cheryl Ann Quigley/Fotolia
13 4th Of July Memes To Put You In The Patriotic Spirit
Doesn't it feel like summer just got here? It's hard to believe that it's already July, but these 4th of July memes prove it — it's time for fireworks, hot dogs, and lots of red, white, and blue.
I'm a lover of all holidays, but there is something about the 4th of July that really gets my celebration-loving self going. I cry every time I hear "I'm Proud to Be an American," I am obsessed with every fireworks show I see, and I will deck myself completely out in red, white, and blue for the cause. Patriotism is at the root of it, sure, (even though I'm half-English) but for me, the 4th of July is the most nostalgic holiday, second only to Christmas.
I mean, doesn't every single moment of the 4th of July feel like a Norman Rockwell painting? Little kids are barefoot, sticky with watermelon juice. Adults are drinking favorite beers, manning the grills, and passing out sparklers. There are flags everywhere and the streets are lined with people ready for a parade. It is Americana at it's finest, and it's one of my favorite days of the year.
So prepare yourself for a weekend of freedom, watermelon, and sparklers with these 13 4th of July memes. (Because there's nothing more American than quoting Legally Blonde 2.)