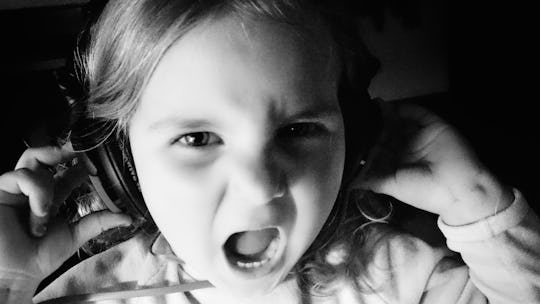 13 Baby Names For Future Singers, Because Crying Could Turn Into Crooning Someday
Music has the power to influence decisions. Cranking up a high-energy song while you run can motivate you to push yourself on that last half mile. Listening to an old mix may take you back to childhood and inspire you to call your best friend from middle school. So there is no reason that a parent-to-be, shouldn't let music be an influence in choosing a baby name — especially if musical talent runs in the family. If you want to choose a baby name for a future singer, turn to names with a musical influence.
From terminology to names that literally mean song, there are great options to pull from when considering a baby name. It doesn't take much imagination to picture these names up in lights at every concert venue across the country. By definition, these names are perfect for helping any little one fulfill their destiny as a great singer and make their special mark on the world of music. And one day in the future, when they are cashing those checks, let's hope they find a special way to thank their parents for the cool name. (I'm thinking beach house in Hawaii, but that's just me.)
Have a musical bun in the oven? Consider these names for future singers and start making room for all the talent show trophies.