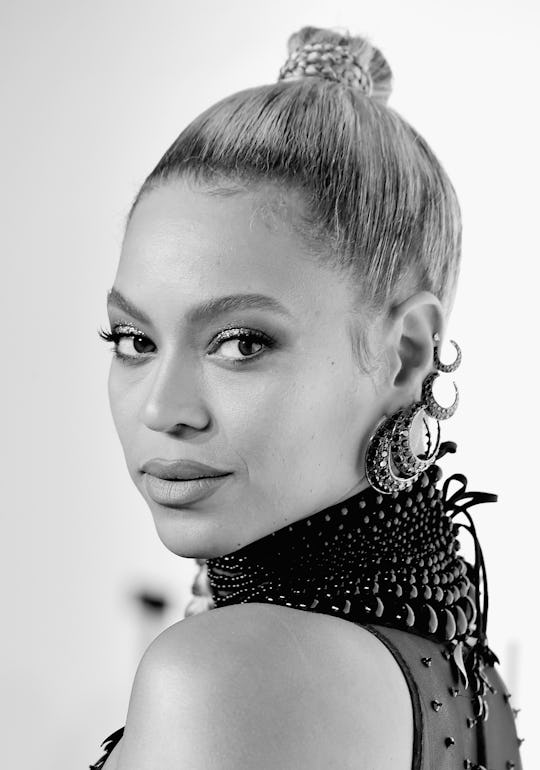 Theo Wargo/Getty Images Entertainment/Getty Images
13 Beyoncé-Inspired Baby Names, Because Why Not?
When Beyoncé does something, people pay attention. The eminently-talented working mom (she acts, writes, sings, designs, and probably does about a million other things as well) rose to fame as a member of late '90sR&B girls group, Destiny's Child. But since then, she's become a solo icon for her poise, activism, and style (Seirously, can we discuss her how-does-she-do-it flawless hair, which always looks perfect no matter how she wears it.) It's clear that she's a pretty admirable woman. Though members of the Beyhive show their support in many different ways, Beyoncé-inspired baby names definitely say, "I'm a fan."
Names are both subtle and, well, diehard ways of showing support or admiration. Beyoncé has been in the public eye for quite awhile and the devotion of her fans don't show any signs of waning anytime soon. Plus, with the recent announcements that Beyoncé and husband Jay-Z are expecting twins, you can bet Beyoncé-inspired baby names will become even more popular pretty soon. Check out these names inspired by The Queen herself — from her upbringing to her musical career to everything in between. And who knows, maybe a Bey-inspired name will help your little one will become a mini-Beyoncé some day.