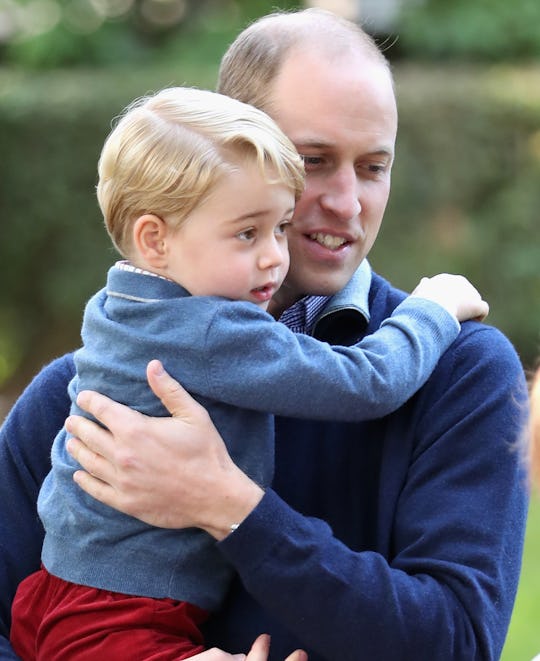 Chris Jackson/Getty Images Entertainment/Getty Images
13 Celeb Kids Who Look Just Like Their Dad
Finding familiar features reflected in your child's smile or eyes is a rewarding moment for many parents. For some lucky families, though, seeing that familial similarity isn't difficult at all. As these celeb kids who look just like their dad prove, sometimes those shared genes are impossible to miss. From sports legends to reality TV stars, plenty of famous dads have kids that are basically clones.
Glancing through these pics will probably remind you of a common bit of parenting lore, the idea that babies tend to look more like their fathers than their mothers overall. This idea is based on a 1995 study in Nature from Nicholas Christenfeld and Emily Hill that claimed babies look more like their dads so fathers will recognize and care for the kid. It's a cool idea, but recent studies have shot down the possibility. "Our research, on a much larger sample of babies than Christenfeld and Hill's, shows that some babies resemble their father more, some babies resemble their mother more, and most babies resemble both parents to about the same extent," said Paola Bressan, a psychologist at the University of Padova, in Scientific American. Basically, kids have a high chance of looking like either or both parents.
But as these sons of the celebrities prove, when kids do resemble their dads, it's impossible to deny that connection. Read on to see who is definitely their father's kid.