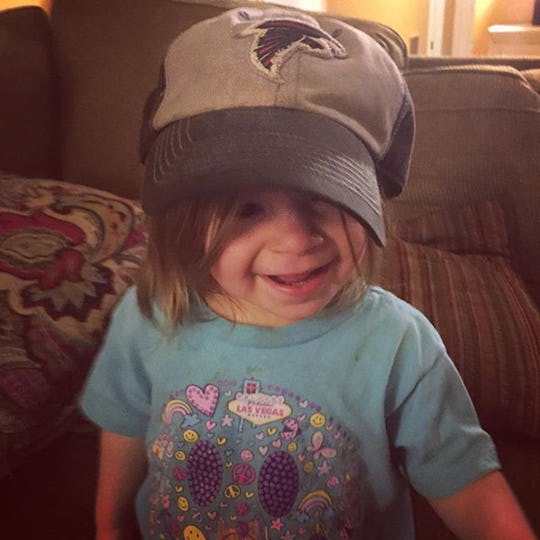 Courtesy of Samantha Darby
13 Clues You're Raising A Feminist, Which Is Easier Than You Thought
When I was a kid, if anyone mentioned feminism, I immediately had a negative reaction. Back then, I assumed if you were a feminist, you were going to tell me that I didn't need to shave my legs and that if I viewed getting married as a life goal, I was setting women back 50 years. Obviously, I had a skewed perception, despite the fact that my parents totally raised me as a feminist. And, even if you don't think you are, there are probably some huge clues you're raising a feminist, too.
According to Merriam-Webster, feminism is a word that represents the belief that men and women should have equal rights and opportunities. And honestly, who wouldn't want their child to be a feminist? Raising your child in the name of feminism doesn't mean you turn them into man-haters. It doesn't mean you refuse to buy your daughters anything pink or that you fill your son's room with baby dolls and dresses. It means raising your little one to believe that both men and women should have equal rights and opportunities. When you break it down like that, isn't that the same as raising a decent human being?
Even if feminism isn't on your mind, I believe that any good parent can see these 13 clues that they're raising a feminist. And do you know what that means? That means you deserve a pat on the back because you're officially rocking parenthood if you recognize any or all of these 13 signs in your child.