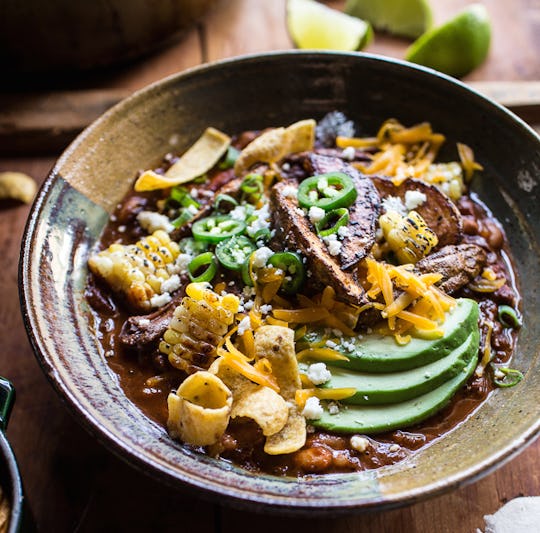 13 Crockpot Meals Impossible To Eff Up, Because Sometimes Dinner Needs To Take Care Of Its Own Self
Cooking is one of my favorite things in the world. I love finding a recipe, collect the ingredients at the grocery store, and chopping, stirring, and sauteing them into a delicious dish. There is something so satisfying about preparing a meal, especially for those you love, and enjoying good food. It's almost therapeutic.
But you know what's even better? Throwing a bunch of raw stuff into a pot and letting it do all the work. Easy crockpot meals are a total godsend, am I right? After a long day, the last thing anyone wants to do is pull out a chopping board and prepare the kitchen for a disaster. There's been too many nights where I have a one-year-old screaming at my feet, a sink overflowing with dishes, and sweat pouring down my forehead as I try to fix something other than a peanut butter and jelly sandwich for dinner. And you know what? It doesn't have to be that way. Crockpot meals not only make cleaning up a breeze, but they take all of the work out of cooking. Dump in your ingredients, hit a button, and let your house fill with the smell of dinner. It's like when you're a kid and you walked in the door to your parents plating up dinner, but this time, it's a kitchen appliance bubbling away. Get your grocery list ready, because these 13 easy crockpot meals are about to make your nights so much easier.