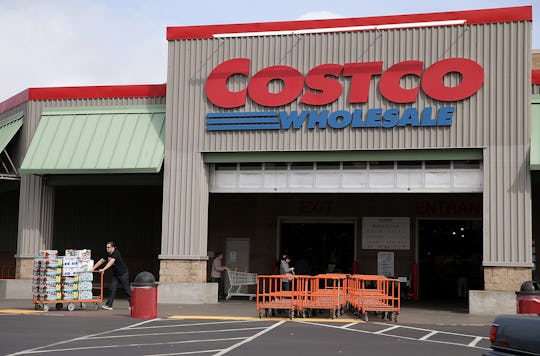 Justin Sullivan/Getty Images News/Getty Images
13 Father's Day Gifts For The Costco Dad, That Make That Membership Fee *So* Worth It
When you think of Costco, images of free meatball samples, giant triple boxes of cereal, and cases of tomato soup likely dance through your mind. Aside from those fabulous things, there is also a stellar selection of grills, games, and gym gear to gift the Costco dad for Father's Day.
It's the shopping destination both moms and dads alike just can't get enough of, but it's not the first place you might think to go shopping for Father's Day. A 48-pack of granola bars seems a bit eccentric, right? However, if you go to a Costco store and stroll the aisles or head over to their website, you'll soon realize it's a treasure trove of Father's Day present possibilities. Whether the dad in your life is a sports fanatic, enjoys cooking, or simply wants the opportunity to relax more, there is something for him at Costco.
If you want to do in-person shopping, you need to be a Costco Club Member, which starts at $60 a year, but you can also find a selection of Costco goods available to order online without a membership. If you're really stuck for an idea but know your dad or your kids' dad is the type who is thrilled by the thought of buying paper towels, tennis balls, or batteries in bulk, you could even just get them a membership of their own for Father's Day.
And when you think about it, the best part about getting the dad in your life something from his favorite store is that he can return it for something he really wants when he's back there next week. So really, you can do no wrong here.