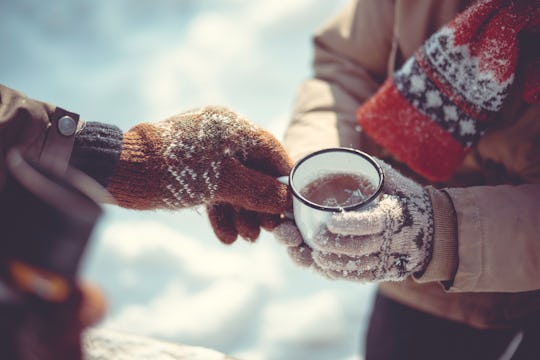 lagunova_maya/Fotolia
13 Free Valentine's Day Date Ideas To Bring You & Your Loved One Closer
Valentine Day is not universally loved, but those who love Feb. 14 see it as a beautiful way to pause and let the people around you know that you love them, especially my husband. Some people enjoy thinking of small but significant ways to celebrate a day centered around the heart, and free Valentine's Day dates are some of the most romantic ways to show love. After all, what's more romantic than taking the dollar sign out of Valentine's Day and bringing all the love in?
Not everyone has the bank account to pull off a big Valentine's Day surprise, like the $18,500 olive tree that Angelina Jolie bought Brad Pitt or the time that Jerry O'Connell had a vineyard installed for Rebecca Romijn. Those gestures are extravagant, and yes, awesome, but they absolutely aren't necessary for a totally romantic Valentine's Day.
If you're used to relying on your wallet to create a romantic V-Day date, then the following list of free Valentine's Day date ideas might inspire you to get creative. Maybe you'll create a beach bonfire while listening to a specialized playlist of romantic songs that define the two of you as a couple, or maybe you'll dress up to the nine's at home and then have a romantic dance in the living room. However you do it, these personalized and free Valentine's Day dates are guaranteed to win your lover's heart.