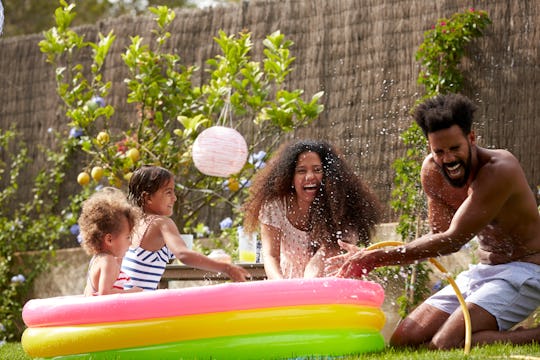 Monkey Business Images/Shutterstock
13 Instagram Captions Perfect For Celebrating A 3-Day Weekend
The feeling that you get when you head out from work on the brink of a 3-day weekend is just magical. The possibilities are pretty much endless for a weekend with an entire extra day of fun jammed in. Should you lay by the pool, grill out with the family, read a few books, take a trip, catch up on housework, or party it up with your besties? No matter what you choose to do with a whole 24 hours of extra weekend time, these 13 Instagram captions for a 3-day weekend are perfect for describing the weekend fun you captured in photos.
On any given weekend, you may find yourself waffling between the things you need to do and the things you want to do — but a 3-day weekend has time for all of it. You can scrub your toilets and sip sangria, soak up the sun and roller blade with your kids, or do pretty much anything your heart desires. A 3-day weekend gives you the gift of time and you're definitely going to want to document all of the fun you're having over on the 'gram.
Whether you choose to celebrate sleeping in, staying out late, road tripping, or all of the above, these 13 Instagram captions for a 3-day weekend have you covered.