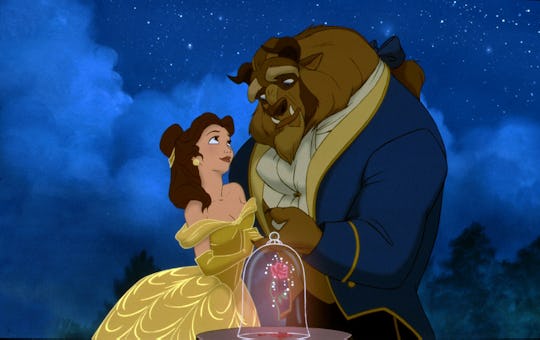 13 Legitimate Disney Love Lessons That Don't Involve Waiting For A Prince To Come
If you grew up on Disney movies, then you grew up with some incredible characters, stories, and life lessons in animated form. From loyalty to friendship to self confidence, Disney has gifted generations with some wonderful values and lessons without being super obvious about it. But the love lessons from Disney are some of the ones I'm most grateful for.
I have always been Team Disney and will fight anyone who dares to tell me how terrible the movies are for children, but having a daughter has made that love grow more. With the variety of princesses Disney has created, my little girl will have some great stories of friendship, empowerment, and, above all else, love. But the love she'll see isn't always between a princess and her prince. In fact, when anyone argues that all Disney princesses do is wait around for their prince, I find myself getting furious.
So many of the characters in Disney find love in their family, friends, and themselves. And these 13 love lessons from Disney are perfect for not only children, but adults as well. Sometimes I have to be reminded of things like loving someone means not giving up and that sometimes, love means sacrifice. In a world where screen time is considered the devil by many sanctimonious parents, this list will give you a great excuse to have a Disney marathon and soak in all of the lessons.