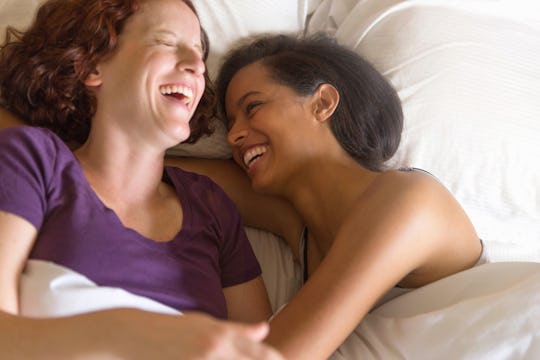 Image Source Trading Ltd/Shutterstock
13 Morning Rituals To Make Your Relationship Sexier
Sure, screaming alarm clocks and morning breath are not exactly conducive to romance. Even the most dedicated morning person likely has some trouble finding a way to make the early hours sexy. (I mean, it's called the "cold light of day" for a reason.) But there are indeed plenty of morning rituals to make your relationship sexier. Because the coffee pot shouldn't be the only thing heating up at daybreak.
You and your SO don't have to run through the whole list every morning — who has the time? — but there are probably a few tips you can incorporate into your morning routine for more romance on the daily. After all, the morning can set the whole tone for your day. Starting off with love and affection is much better than greeting the day with bared teeth and an excess of stress. If you start things off right, you just might find yourselves in for much more sexy time overall.
Whether you're a dedicated night owl or an early bird, there are plenty of benefits to reconnecting with your SO in the early light of dawn. You can make time for one another before the many demands of the day intervene, and it's just a pleasant way to strengthen your relationship every day. Read on to see which of these rituals may work for you.