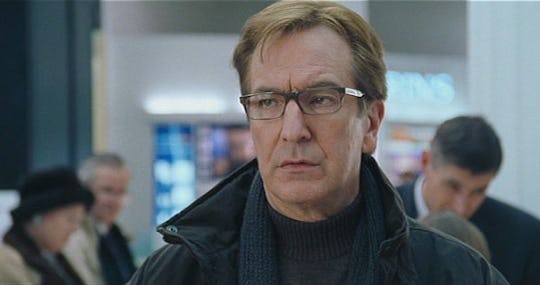 13 Of The Best Alan Rickman Performances, Because The World Has Lost An Icon
With his death at 69, the performances of Alan Rickman are becoming even more iconic and necessary to the entire entertainment industry. He was an incredible talent, starting his career off in the London theater circuit before making his way to Hollywood with his role as villain Hans Gruber in 1988's Die Hard, according to The Guardian.
Rickman once said, "I'm the character you're not supposed to like," referencing his long list of villains and difficult roles in film. It's a testament to his talent and hard work that despite playing some terrifying, creepy individuals, Rickman was still able to shine in romantic comedies like Love Actually and period romances like Romeo and Juliet and Sense and Sensibility. While many believe Rickman has been completely snubbed by the Academy Awards over the years (and I have to agree), his performances are still incredibly powerful and will continue to become legendary and immortalized after his death.
For those who have only known him as Professor Severus Snape, prepare to have your mind blown. It speaks volumes of his talent that Rickman could play one of the most iconic characters of all time, but still take on completely different roles without a trace of Snape left in his new portrayal. It's time for fans to have a binge, so in honor of one of the greatest actors of all time, here are 13 of Alan Rickman's best performances (in no particular order) that have — and will continue to — stand the test of time.