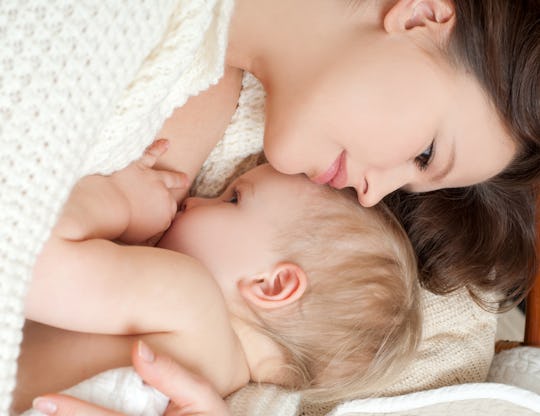 Svetlana Fedoseeva/Fotolia
13 Real Breastfeeding Questions On Weaning, Medication, & More, Answered By An Expert
Breastfeeding can be a hard, isolating, and emotional journey, which is why it's so important to have support. That's why Romper launched a Facebook breastfeeding community, Breastfeeding TBH — to help make feeding another human being with your own body a little easier. Every day readers ask questions because, let's face it, breastfeeding is complicated, and each week in Rack Facts, Romper speaks with a lactation consultant to answer as many of those questions as possible. After all, everyone can use a little expert help, especially when it comes to feeding your kid.
If you've breastfed for any length of time, you know that all sorts of things can affect your breastfeeding journey. Birth control, day care, even pumping to grow that freezer supply every nursing mom covets — they can all change the way you breastfeed and the breastfeeding relationship between you and your kid. Like most areas of parenting, breastfeeding is a totally gray one and doesn't always have a simple solution. (Like, ever.)
Sure, you know that pumping more frequently can increase your supply, but when are you supposed to squeeze in that fun activity? Your day is already jam-packed. You know that your baby has to take a bottle to go to day care, but it's so much easier to just let them nurse instead of listening to them scream. And you have to work, but hearing how much your baby wanted you and needed you? That's just heartbreaking.
I spoke with International Board Certified Lactation Consultant Leigh Anne O'Connor to get her expertise on these situations and how you can minimize the negative affects they have on breastfeeding your baby.