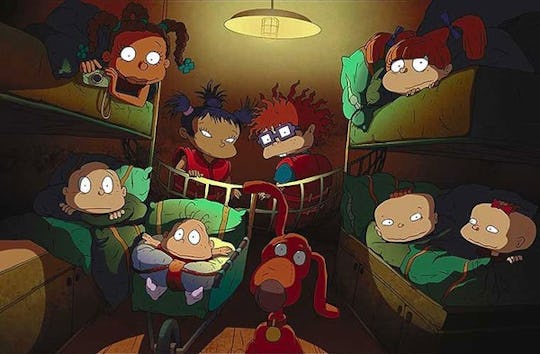 13 Reasons 'Rugrats' Was The Most Feminist, Socially Conscious Cartoon Ever
If you grew up in the 1990s, you may remember an awesome, animated show on Nickelodeon about a group of babies who always got into crazy adventures. If you had any sense at all, you knew that Rugrats was the best cartoon of the '90s, and possible of all time. Tommy, Chuckie, Phil, Lil, Susie, and Angelica were the coolest babies on the block. It was quite possibly the first time a cartoon came completely from the (potential) perspective of kids 3 and under. As viewers, we were often placed at eye-level with the children, seeing the grownups as giants who constantly misunderstood them.
As a kid, a lot of what was on the show did resonate, even if I wasn't quite a toddler anymore by the time I was watching. I recall watching episode after episode as a kid, wondering where the hell I could find a Reptar bar that would turn my tongue green (or better yet, where I could see Reptar On Ice). I also often wondered how the hell Tommy always managed to hide a screwdriver in his diaper.
One thing I didn't realize as a kid, thought, was how incredibly feminist this program was. In retrospect, it's pretty phenomenal. So much so that I've compiled a list of some of the most feminist aspects of the show (you know, just in case you needed some convincing to watch it with your own rugrats).