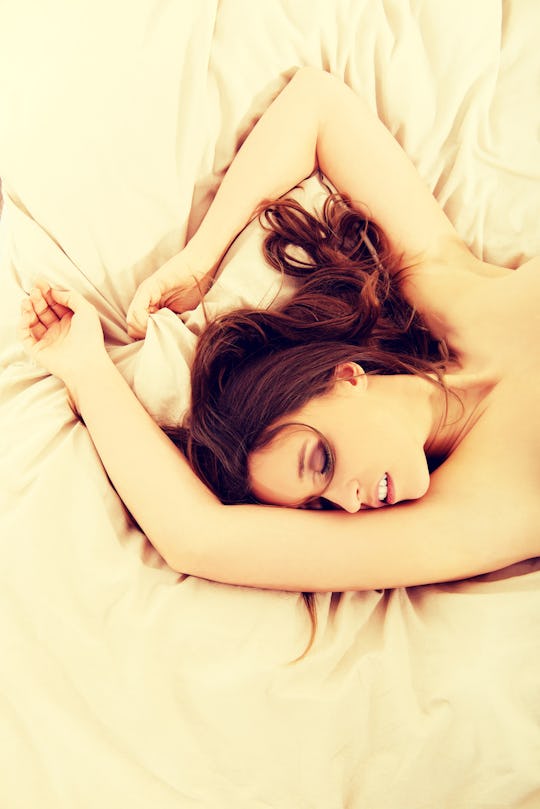 Piotr Marcinski/Fotolia
13 Reasons To Orgasm Once A Day, Even If You're Not An "O"-verachiever
As your friend, I hope that you're having orgasms on a fairly regular basis, but I also think it's time that I encourage you to try having an orgasm once a day. I know, it sounds good, but it also sounds like its going to take a lot of work and time that you don't currently have. But listen to these two words — worth it. There are so many reasons to orgasm once a day, aside from the fact it feels fan-freakin-tastic.
Think of it as a new habit to pick up, but one of those healthy, super beneficial ones that can make you feel good (in more ways than one) at the end of the day. Like flossing or drinking more water — except an orgasm? Way more fun to have.
For the most part, all anyone hears about orgasms is how to have them or how to make your partner have one. Everyone wants the most mind-blowing orgasm possible, and it seems like they're willing to contort their bodies into made-up positions and buy expensive toys to make that happen. But this idea of having one every day? It doesn't require a whole lot of work or fancy tricks. Whether you're in a relationship or single doesn't matter so much here either. All that matters is that there are 13 reasons why you should be having an orgasm every day, and they are all convincing enough for you to find that time to make it happen each day.