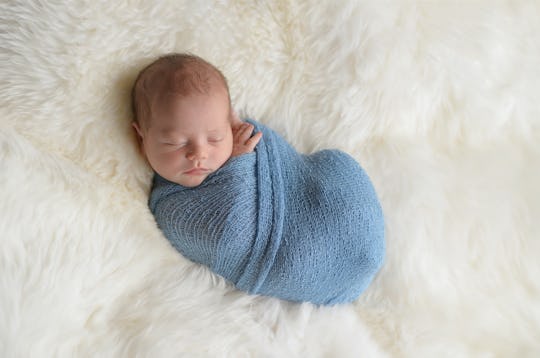 katrinaelena/Fotolia
13 Things You Absolutely *Need* To Know If You're Having A Sagittarius Baby
If your due date lies any time between Nov. 21 and Dec. 21, congratulations! Because you are most likely going to give birth to a Sagittarius. To prepare you for the parenting road ahead, here are some things you need to know if you're having a Sagittarius baby, because this fire sign will keep you entertained and on your toes.
Represented by an archer, Sagittarius is among the most fun-loving and affable of the star signs. Their fiery spirits, open minds, and generosity of spirit make them a pleasure to be around... even if they don't always have the best way with words.
I'm not going to lie: as a Capricorn I have always had a little bit of Sagittarius envy (I was born six days too late). They seem like such a fun group to be a part of. Like, I have absolutely nothing to back this up, but I've always seen Indiana Jones as a quintessential Sagittarius*, and who doesn't want to be Indiana Jones, people? He's smart, handsome, travels the world, wears a cool hat, and is basically a professional Nazi puncher. He also appears to have a tenured position at a university that lets him go running off on outlandish adventures whenever he damn well pleases. What's up with that? My friends in academia would literally murder someone for half the perks Dr. Jones seems to enjoy on the regular. How on earth did he land that gig?
Sagittarius luck, I suppose. And also, probably, the inexplicable allure of that sexy chin scar.
But I digress... a lot. Today we're here to talk about your Sagittarius baby and what you can expect. In short: lots of positivity, adventures, reminding your little one of boundaries and social niceties, and, well, the following:
*Quick Internet research has led me to understand that the Indiana Jones character was born on July 1, making him a Cancer, which, I'm sorry, is just bullsh*t. Leo? I'd buy that. But Henry Jones, Jr. is not a Cancer. He is an honorary Sagittarius. Fight me.