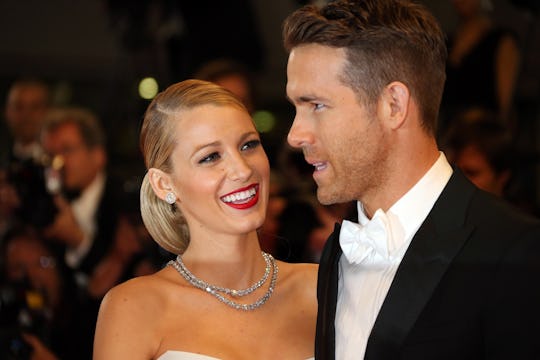 13 Times Blake Lively And Ryan Reynolds Lived Out Our #RelationshipGoals
Celebrity seem almost mythological, don't they? With their perfectly coiffed hair, effervescent smiles, and on fleek style, it's hard for mere mortals to relate to them. The only time celebrities feel human (aside from their appearance in the "Just Like Us" series) is when they let their dorky side shine in a  relationship. I love seeing couples post ridiculous selfies, engage in a funny Twitter exchange, and brag about their partners during interviews. And no couple does this better than Blake Lively and Ryan Reynolds.
These two give me major relationship enjoy, but also serious relationship goals thanks to their sense of humor and their true love for each other. Both Lively and Reynolds seem to make their relationship a top priority and are endlessly supportive of each other. Not to mention, they love to tease one another. (Have you seen their photoshop pranks?) And their relationship became even more admirable after the birth of their daughter James. From sharing pictures of the proud papa "thumb wrestling" with his new baby girl and talking about how much parenthood has changed them, Lively and Reynolds are officially every couple's inspiration. These 13 times they gave us #relationshipgoals are worth looking over when you are wondering how to keep the spark alive with your SO.