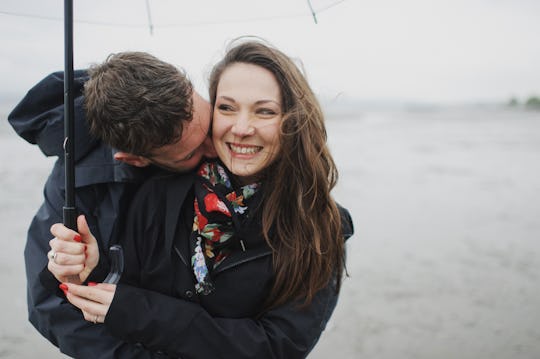 13 Traits Every Grown Ass Woman Should Look For In A Partner, Cuz You Don't Want No Scrub
TLC gave us a lot of life lessons in the '90s and early '00s, but one of the most important? Don't settle for a scrub. You're a grown ass woman and there are certain traits you should look for in a partner because you don't need someone that begs you for money, tells you what to wear, or makes moves on your friends.
I know, it sounds like an easy enough lesson to learn, but it's harder than it sounds. I think we can all admit that we have been in relationships we shouldn't have been in and put up with more bullsh*t than was necessary. Of course, no relationship is going to be perfect. You're going to fight with your SO, you're going to wish they would just leave you alone, and you're going to be driven crazy by their antics. But too often, we don't pay attention to the bigger issues brewing in a relationship. Like growing resentful because your partner has zero ambition to do anything with their life. Or putting up with a constant bad attitude and trust issues because that's "just who they are."
You're a grown ass woman. You have bills to pay, a life to live, and maybe even children to raise. You don't have time for scrubs. You don't have time for anyone who is less than what you need. You're not being high maintenance or rude for refusing to put up with sh*t in a relationship, OK? These 13 traits you should look for in a partner can help change your perspective and give you more to go on than "must be nice." Ain't nobody got time for nonsense.