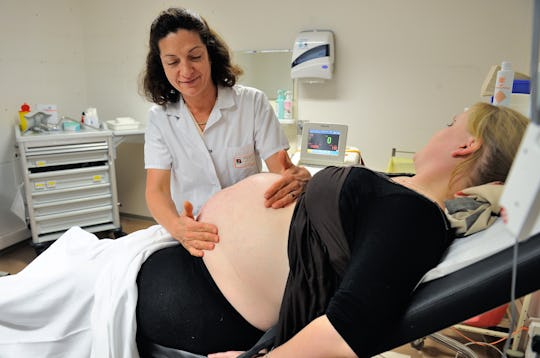 PHILIPPE HUGUEN/AFP/Getty Images
13 Women On Why They'll Never Regret Getting An Epidural
I'm not sure of exactly when all these birthing competitions started, but I'm really not a fan of the debate. Personally, I'm an advocate of all that western medicine has to offer, and happily and confidently opted for epidurals during both my labors. I'm hardly alone in my decision, either. Many, if not most, of my friends had epidurals and recently, for the sake of debate, these women opened up about why they'll never regret getting an epidural, sharing the reason why using medication was not only beneficial, but worthwhile.
According to the CDC, more than 60 percent of women opt for epidurals during child birth, yet many women still debate their safety and necessity. I say to each her own, but I don't think the collective "we" should be telling women that their birth wasn't "natural" just because they used pain-relieving medication to get through it. I have friends who have had unmedicated births that went perfectly, but I also have friends who tried to forgo medications only to end up eventually begging for some sort of relief when their labors didn't go as smoothly as planned.
While the women I've spoken with about their own epidurals are in full support of other women who opted out of the needle, they also felt like they deserved that same support from others, too. Some of them have given birth in more than one way, and have real life comparisons; some of them are first timers who don't know any different, but they're all happy that they decided to get an epidural at some point. In the end, our experiences are our own and on one should have the right to debunk them, shame them, judge them or think less of us because of them.