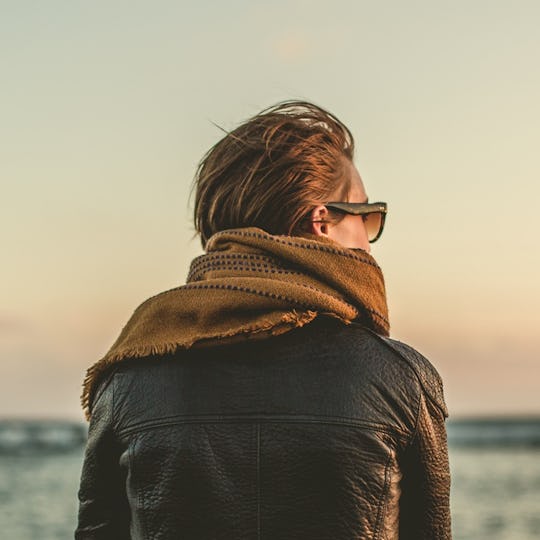 14 Anxious Thoughts You Have When You Find Out You're Unexpectedly Pregnant — Again
When I found out I was pregnant with my first son, I was elated, to say the least. At only 5-weeks pregnant, I walked around cupping my lower abdomen as if I were nine months along and due any day. Truth be told, I was just provoking the public, anyone really, to inquire about the tadpole-shaped fetus I was growing inside me. When the cashier at Target neglected conversing with me regarding my What To Expect When Expecting purchase, I quickly reassured her that I was indeed expecting. (She still did not converse with me.)
However, when my second pregnancy arrived, it brought about feelings far that were from warm and fuzzy. When my son was only seven months old, my body started behaving... oddly. Coupled with the absence of my monthly nuisance, my mind wandering to what I considered forbidden territory at that point: "Could I be pregnant?" I reluctantly asked myself, "No, there's no way. That's impossible. Impossible!" Just... no. 
But alas, I soon discovered (during my lunch break while seeking refuge inside a Wal-Mart bathroom stall) that the universe does indeed have a seriously twisted sense of humor. Two pink lines later, my life forever changed. Again.
Unlike the prenatal bliss of my first pregnancy, my second pregnancy brought on feelings of immense terror and a brief stint of what some might consider borderline psychosis (I'm not a doctor, but I was kinda losing it). Still in shock, I refused to believe that my uterus was housing the works of what would eventually be another all-consuming, sleep-depriving, poop-producing human. Any lingering doubts about the truth of the test results were soon squandered when a nurse at the local health department outpost returned to my room with a brown paper bag filled with prenatal vitamins and pamphlets that outline the joys of human-growing. "Congratulations!" she squealed as she plastered a gleaming smile covered in hot pink lipstick, "You're around five weeks."
Now I'm no mathematician, but if I was 5 weeks along at that point, it meant this new fetus-friend would have been conceived when my firstborn was only six months old. Therefore, they would be around 15 months apart. I remember feeling like this day would come to be known as the day my youth officially died. One kid I could do. One pregnancy I could do. But two? Two felt impossible, ill-advised, and generally terrifying. At least, that's how it felt on that first day.
Now, all of this is clearly just my personal experience. Some people, obviously, feel unbridled excitement and elation when they find out they're expecting another baby, whether or not they saw it coming; whether or not they were intentionally trying to get pregnant. Most women probably fall somewhere in between my bleak panic, and someone else's bright, shiny happiness. But no matter what particular cocktail of feels you feel in the wake of the unexpected news, there are a handful of thoughts that I kind of have to believe go through all of our heads in the hours and days after we see those two lines for the second time. Many of these revolve around your pretty standard new-pregnancy fear, but some of the others are a bit, um, irrational.