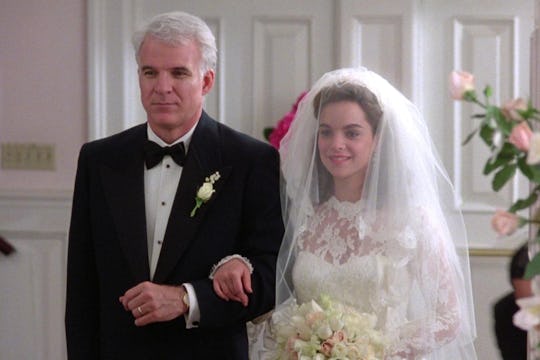 Touchstone Pictures
14 Awesome '90s Movies To Watch On Father's Day With The Best Father-Daughter Duos
Father's Day is right around the corner and I can think of no better way to celebrate the holiday than actually spending some time with my dad, preferably relaxing and watching one of our favorite father-daughter movies. Since I grew up in the '90s, we tend to go for '90s father-daughter movies such as Father of the Bride, Mrs. Doubtfire, and Armageddon (yes, really).
One of the special things about Father's Day is that it gives me a good excuse to do something extra nice for dad — who's probably done more things for me over the years than I can count. Personally, I like to get my dad a clever Father's Day gift, make him his favorite recipe for lunch (he's partial to my Cuban chicken with sweet potatoes), and then clear my schedule so that I can actually spend time with him. Since my family was really big on watching movies when I was growing up, we've come to rely on watching one of our favorites during our yearly get-togethers.
If you're looking to do something similar with your dad this Father's Day, then look no further. There's a '90s father-daughter movie for every taste and style on this list. From My Girl to Mulan to Casper, here are the 14 father-daughter movies from the '90s that you simply must watch with your own dad this Father's Day.