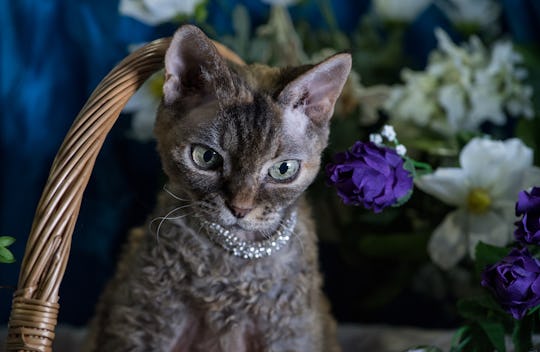 Chris J Ratcliffe/Getty Images News/Getty Images
14 Cat Names For May Kitties That Fully Embrace All The Month Has To Offer
Naming your pet is second in importance only to naming your children. And if you don't have children, the decision of what to name your pet is monumental. If you add a furry feline to your family this spring season, you might want to consider one of these May cat names that are all inspired by the month that bridges the spring and summer seasons.
The month's name itself is actually one that can double as a pet name. "May" is surely cute enough to feature on an adorable kitten collars, but the names on this list are reminiscent of the month without actually sharing the same name. Names inspired by the florals of spring and the bright sunshine that the month of May brings with it top the list of names for cool cats this month.
Bringing home a new kitty friend any month of the year is definitely fun, but with the weather brightening up outside and the kids almost out of school for the summer, they're sure to have plenty of free time to bond with your new family pet if you choose to get a new cat in May. Read on for some May-inspired cat names to help you choose just the right one for new cat.